Introducing the 3-String Guitar

Origins

The 3-string guitar has a rich history as a blues instrument in the rural American South. 
Often built from cigar boxes and found woods, they were the first instruments for many storied musicians.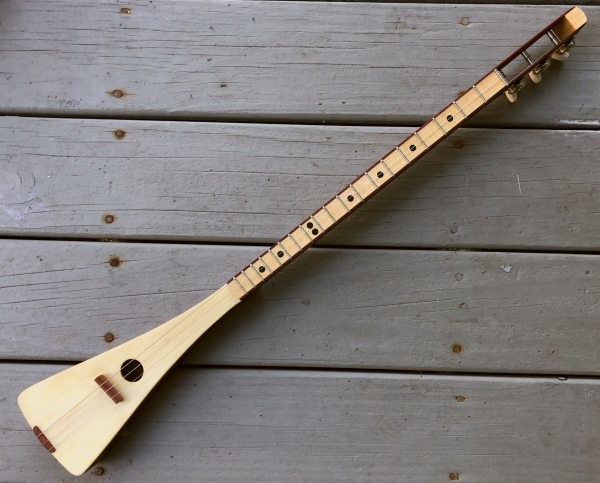 Guitar frets with open tuning.
The Strings on Wood Guitar Advantage

Advantage: Guitar Versatility

Like all guitars, our 3-string is a chromatic instrument, meaning that each string can sound all twelve notes in a musical octave.  It can be played in any key without retuning, and it supports dozens of chord combinations. 

Open tuning means that chords can be played with one finger: start playing without complicated chord shapes. Place a finger across all three strings behind any fret and strum a chord. On our open D instruments the one-finger chords are D, D#/Cb, E, F, F#/Gb, G, G#/Ab, A, A#/Bb, B, C, C#/Db.
Of course, many other chords are available.  See the chord chart here.

Advantage: Experienced Craftmanship

Every Strings on Wood guitar is individually crafted by Michael Sedore, builder of more than 250 instruments.

Advantage: More Included Features

Our guitars feature:

Fret markers on the top and side (important for playability)

Built-in piezo pickup and output jack (connect to any guitar amp)

No-fuss string changes (strings just slide off headless end pins)

Shorter (21-inch) scale length (easier fingering)

Ideal for Beginners, Exciting for Musicians